1. A ticket must be opened for your training
Please check with your PI or Professor to see if they have already opened a ticket for your training – If a ticket has already been opened please proceed to step 2

A. Use your hopkins account to log onto the website below:
WSE Manufacturing – Training Request
B. Once you have logged in, select Service Desk > New > New Ticket From Queue > WSE Manufacturing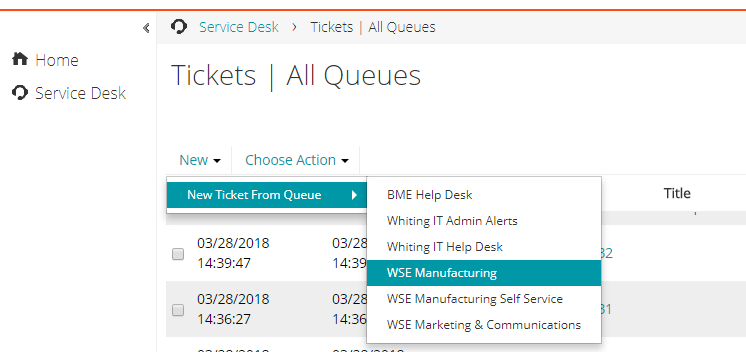 C. Please fill in all required information
(Make sure you select "Self Service Training" from the drop down menu)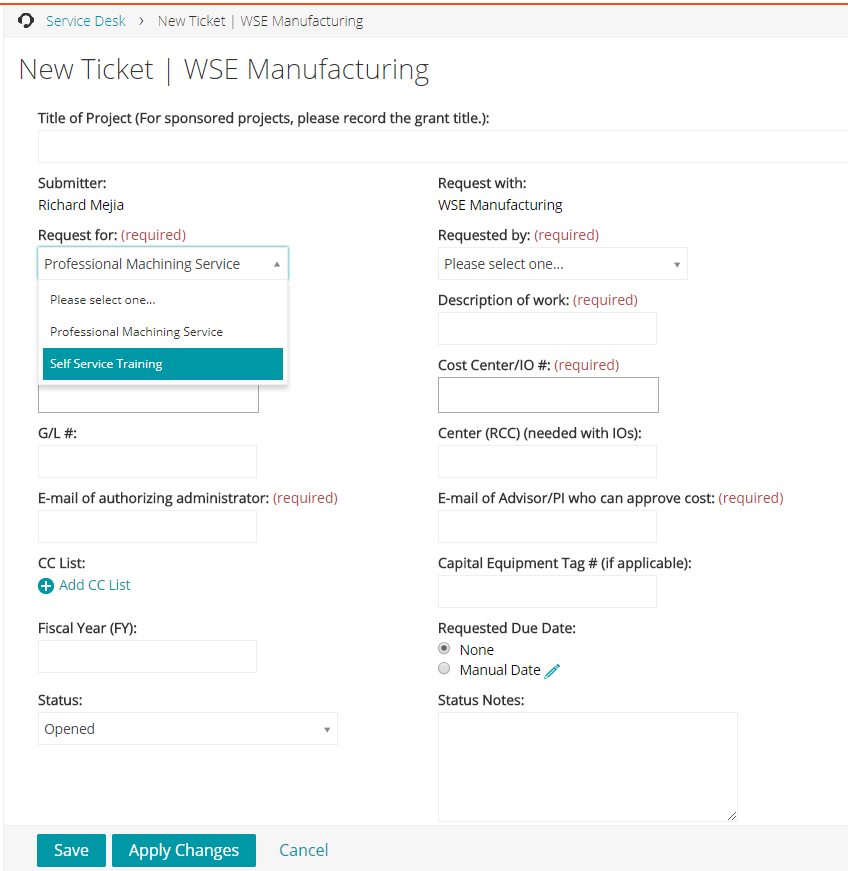 D. Be sure to click Save to submit your ticket.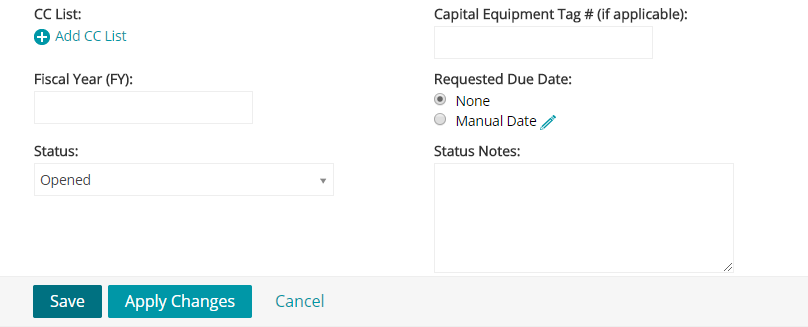 Please contact us if you have any questions